Graphic Design Service in Puerto Rico
We create a personalized art that carries the message in a striking, professional and creative way
Our advertising graphic design department is composed of professional and very creative graphic artists. People are visual, for that reason art is very important that it is strategic and well thought out. We are eager to help you in such an important area. Request your free quote.
We create all kinds of advertising arts strategically, always with the intention of attracting the attention of potential customers.
Let's get started
Creative works

We create original and personalized arts using sales techniques for best results.

Draft Creation

You will have the opportunity to see drafts for approval.

Professional images

Our arts include photos or illustrations licensed for advertising use.

Art in various formats

Once the art is approved, you will receive it digitally for internet and printing.

Print

You have the opportunity to print the work with Nivaxel, get a discount and receive it by free mail.

Satisfaction Guaranteed

Place your order with only 50% of the total. If you don't like the first draft, you can request a new concept for free.
Ready to begin working together?
Let's get started
"More than happy with the work done with the creation of the logo for our operation. His people were very attentive to what he wanted and so they shaped it with his creation. Surely I will be calling them for other services. Very grateful! 100% recommended! ! "
- Elliot Noel Fraticelli
"Excellent advertising agency. High quality customer service, extremely responsible and focused on the purpose of increasing sales. I also loved your creativity! Thank you for your services"
- Elite Garage
"Excellent service very attentive to your work, communication and of course brutal work thanks."
- TECHNOMODAPR J.RMARINEWATCHES
"Greetings, Receive a cordial greeting from the Ministry" GOD VOICE INTERNATIONAL MINISTRIES INC ", and this is your president Pedro Antonio Cruz. The purpose of this message is to congratulate and make known the great Nivaxel family for their work. I take this moment to thank you for your great effort and effort in keeping us your customers satisfied. "
- Pedro Antonio
"Very happy with your work and your customer service. I hope to be able to use your services soon. An important part of a business is customer service, you do it very well, never neglect that. Blessings!"
- JG Figueroa
"Very pleased with the service received. I recommend it !!!"
- Mariny Vázquez
"Excellent team, very creative and responsible. I definitely recommend them."
- Mery Yairy Sanchez
"TCR Consulting Group, Thanks in this way to the Nivaxel work team for the excellent customer service, professionalism, commitment and above all the familiar treatment to their clients. They are definitely committed to their work, our website a success. They have our support and I wish him much success. Let's go for more !!!! "
- Norma Morales
"Thank you for a quality service. The work done by you for our business brought excellent results. I recommend them !! =)"
- Gladys Melendez
"By this means I would like to thank the Nivaxel work team for their excellent work and professionalism lent to the logo they developed for our ministry. It was an excellent experience and the work fulfilled all our expectations. Honestly, I recommend Nivaxel services for anyone who I want to do work of this nature. "
- Williamytt De Jesus
"Excellent service, responsibility and commitment to the client. Opportunity to continue collaborating together on new projects. Availability through networks is a challenge, with Nivaxel it was not. We will continue working together, you will receive new customers for my excellent recommendation."
- Ana Rosa Vazquez
"Thank you so much for the logo it looks brutal!"
- PR Green LED
"Tremendous service very attentive, responsible and serious. They have always been available to listen, advise and help develop my facebook page and the website of my business El Gomaso."
- Eddie C
"Excellent service and comfortable prices, I definitely recommend them!"
- Kevin L. Del Valle
"A team of professionals, creative and super wide in knowledge. They always answer our questions and the most important ones, those of our clients! Thank you!"
- Cristina López De Luna (Smarty Paws)
"Our community Los Libros de PR grew exponentially and continues to grow with the help of Nivaxel ... excellent professionals in social networks. Very proud that they are part of our team."
- Los Libros PR
"Very pleased with our website and promotions. The service is top notch. Much success and thanks guys."
- José Sepúlveda
"Nivaxel exceeded all my expectations !!! From day 1 they met my needs, listened to me and provided many options and alternatives so that I will achieve my goals. The result was better than we imagined. I recommend them 100% Thank you for EVERYTHING and Success! "
- Marianne Nieves
More reviews
Today, graphic design plays a very important role in promoting or developing the image of a product. It is very important that the graphic art used is strategically prepared and focused on the audience we want to reach. Aware of this, the Nivaxel company has experts in the area of ​​graphic design to create logos, flyers, business cards, covers, signs, posters, invitations, photomontage, edit photos, facebook banners, etc., of a Professional, original, elegant and striking way.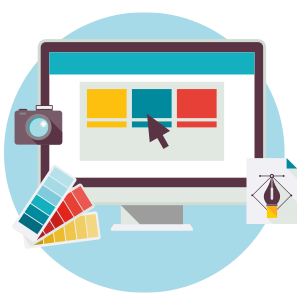 error:
Nivaxel, esta protegido por derechos de autor.